This blog comes with a warning.
You might not know it yet but there's a high chance your organisation is harbouring some degree of dark operations.
That's not to say you're at the mercy of undercover military manoeuvres.
What we mean by dark operations is that a proportion of your deskless employees are probably engaged in operational activity that's hidden from view. It's rarely intentional but it does come with a cost. When work is happening that can't be seen by colleagues and managers, risks go unnoticed and opportunities are missed.
Want to know more?
Checkit hosted a webinar for operations leaders across healthcare, retail, facilities management, franchise and life sciences. Three speakers from Checkit – Chief Operating Officer Victoria Thorp, Checkit US President Steve Peck and Marketing Director Ade Risidore – discussed the issue of dark operations and answered questions from webinar attendees.
Watch the full webinar on demand here
This blog summarises the major talking points.
How do dark operations affect organisations?
What's the effect on recruitment and retention?
How can organisations deal with dark operations?
What are dark operations?
Ade Risidore: "When we're sitting in front of a screen with a keyboard and mouse, it's pretty easy to capture the work that's going on and measure our productivity. But then you've got the rest of the world – a much larger proportion of deskless workers who are out there doing their thing, day in, day out. Making sense of everything these people are doing – plus the assets they interact with and the buildings they work in – is a real challenge. These are the aspects of your business where you really have no visibility. For a lot of organisations it's about fridges on the verge of breaking down or the bathroom that's not cleaned. Over time, these incremental issues have big impacts.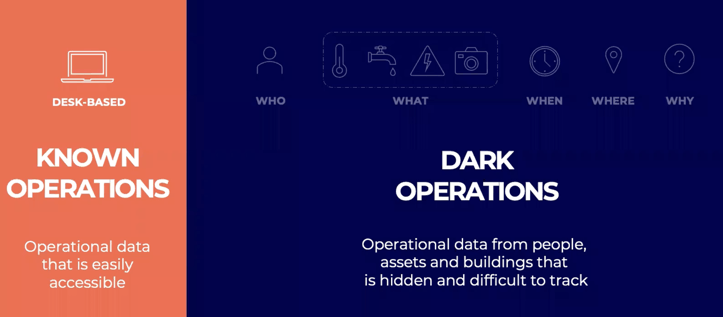 "Dark operations are usually driven by checklists. They're used by people in catering teams and cleaners, for example. They are out there following checklists – either on paper, on spreadsheets or, if they are very lucky, they have some form of digital checklist. Checklists exist to check that work has been done so, by nature, they are static. They record a single point in time. We all know about the challenges with spreadsheets and knowing which version we're working on or where to find it. Then there are digital checklists – a basic, digital version of their paper counterparts. But change happens and it's unpredictable. Checklists can't cater for that unless you have a checklist for every foreseeable scenario."
Victoria Thorp: "If you can't verify what you're doing, when you're doing it, who's doing it, why they are doing it and how many people need to do it, you're literally operating blind. It's then so hard to achieve your strategy, to execute things in the right way and to make sure that you are compliant."
What is an example of dark operations in the real world?
Steve Peck: "I've been into one of the leading convenience store chains in the US and had the opportunity to discuss operations at the corporate level. I wanted to understand their standard operating procedures. But when I visited their stores, I spoke to three different store managers, all within half a kilometre of each other, and each one was doing a different thing with procedures tied to food safety. That's one example of dark operations having a real impact on business productivity."
How do dark operations affect organisations?
VT: "In the Covid world we live in, nobody has enough time to do all the things they want to do. There's now a whole new set of demands on operational teams and it's important for people to be able to show that what they've done, but they also need to be coached to use their time wisely. If you don't have visibility of what they're doing, it's hard to do that. You get dark operations. If you're in the dark with your resources, then you're really not getting the best out of them."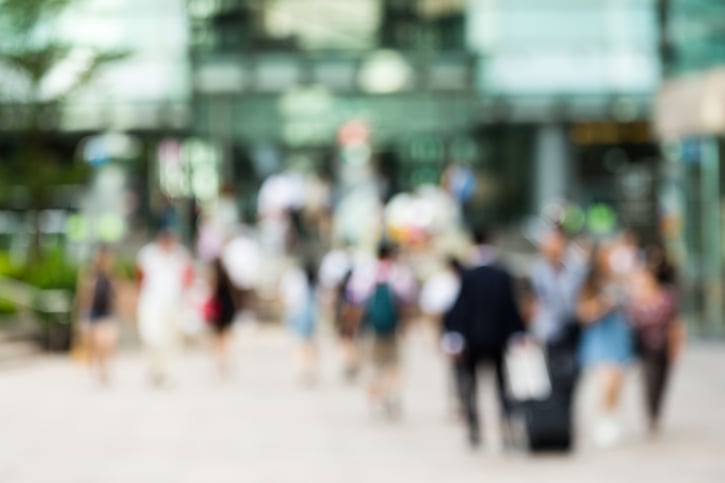 SP: "We're hearing a lot from companies about labour productivity, labour shortages and not having enough people to do the work that needs to be done. So, you must look at the repetitive manual tasks that can be replaced by a very low-cost sensor. In restaurants and convenience stores, you have employees going to check equipment and assets – whether it's a fridge, an air-conditioning unit, or a bathroom – multiple times a day. That is going to add cost, take up time and distract staff from engaging the customer."
How do employees feel about dark operations?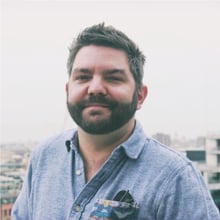 AR: "Consider that many of us now are being augmented in our day-to-day lives by smartwatches, which gather data and prompt us to do certain things. Checklists are like handing many of these workers a very dumb device. It's like asking them to step backwards in time. What we're seeing now around staff shortages, for example, requires us to start reframing what it means to enable people around processes and systems. We need to understand how to keep and retain those employees and bring them up to speed faster. It's a step change."
SP: "When I visited one convenience store, there was a bright young girl who had been enrolled for about three months. Everything she did was in this big binder list. She was responsible for managing her time throughout the day and identifying everything that's supposed to be done. She had to figure out how to do those tasks while also attending to the customer, making sure shelves are stocked and making sure items are checked. It was tough. Sometimes she found that she was due to leave in an hour and 60% of the things she was supposed to do hadn't been done yet. That's not sustainable."
What's the effect on recruitment and retention?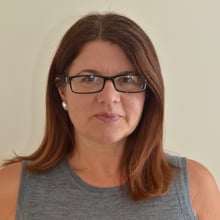 VT: "In this space, the churn of employees is high. You might be guiding someone that's brand new to the job and doing something for the first time, so you need to make sure that staff ramp-up time is supported in the most efficient way. For example, we have outsourced installations in overseas countries and to train these people we're using a really slick digitised method, because that way nothing is missed. People who are undertaking a task, even for the first time, can see exactly what they need to do. It gives them confidence and it gives us confidence too that the work is happening in the way that we need it to happen."
SP: "I hear a lot from businesses that need more people. I think what they actually need is visibility over their resources rather than just thinking they need more people to do what they've always done. They need to confront their dark operations. If you understand what people are doing and why they're doing it, you can organise yourself more efficiently. One food service outlet had people inspecting every pizza that came out to check they met consistent standards. But they started using video capture and AI to check whether a pizza has an irregular shape or is burnt. That's the far end of the spectrum. There's a lot you can do with less costly solutions. If you're reducing the number of jobs a staff member has to complete every day from 10 items to seven or eight, it's going to drive savings and improve customer service."
How can organisations deal with dark operations?
SP: "The overarching trend I'm seeing is that organisations fall into one of three buckets. Firstly, you have organisations that aren't capturing the data and are truly flying blind. Then there are those capturing data which isn't joined up or readily available. These both lead to dark operations. Third is where organisations are capturing data in real time and guiding their employees on that basis. Intelligent operations are about having tools in place to support processes – sensors to monitor the environment and provide those inputs, plus immediate feedback into your staff to ensure they are prompted to do the right thing at the right time and to guide them. That guidance is based on what you know to be the best procedure, from the feedback you've been getting, and doing that continually."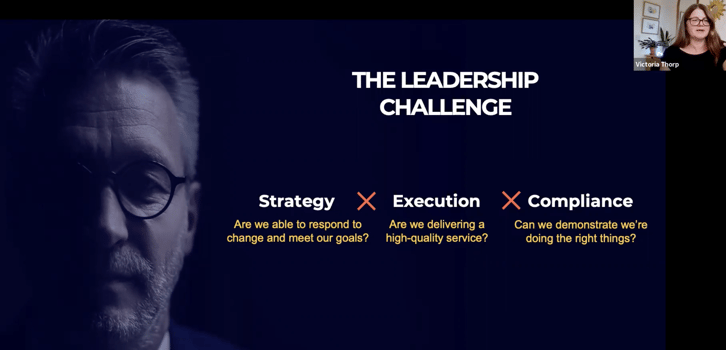 AR: "Look at the value of these employees. Take a nurse, for example. Their value is to deliver quality care to a patient. How much time is actually allocated to getting that done? How much other work are they doing behind the scenes? What's getting in the way of that value chain? What could be done more efficiently with sensors?"
What happens when you uncover dark operations?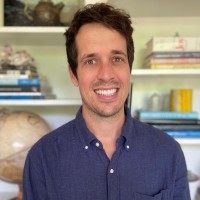 SP: "We work with a global retailer that has food retail stores across their locations. They're using data to not only track operational processes – from a food safety or food preparation perspective – but they tie that data back to customer buying habits and get new insights of supply and demand for food products throughout the day. The key thing is that they've developed a feedback loop. So, at one particular site, they're going to see a rush on this particular food item in about two hours and it takes about two hours to prepare those things and keep them warm. So that's where we put in mechanisms to prompt employees to start preparing for that lunchtime rush. You're providing your people with resources to complete those activities in the necessary timeframe that then further aligns with your business goals of everything operating more efficiently."
AR: "Thinking about Steve's example, what's the missing opportunity cost of not having a better system in place? You're thinking about the cost reduction that could have been made and, on the other hand, how much more revenue could have been generated if you'd anticipated and prepared for that flurry of people queuing up. But dark operations make that impossible."
VT: "Insights come from the most unexpected places. I've always said that people surprise you. So, the more you can gather those insights from your workforce, you will get those feedback loops going. You will find new ways to make improvements and prevent churn, with a more satisfied workforce that is more efficient."
What advice would you give to people who see dark operations happening but are not sure what to do about them?
VT: "Don't boil the ocean. To deal with dark operations you first need visibility of what people are doing. And you can do that in some really simple ways. There's always that temptation to put it all into spreadsheets but it's much better to digitise and automate, because then you've got a real data in real time, and it's much more efficient. Trying to break away from that spreadsheet way of working is a wrench, but when you can do that, then suddenly a whole world of new information opens up to you. Then you can make data-driven decisions that are not based on gut feel or opinions but data that's telling you what's really happening."
SP: "Part of it is starting small, so whether you're in convenience store or plasma lab, you need to be looking at those little areas of automation that can be addressed inexpensively. Do that in a couple sites and see what the impact would ben and then expand. The key thing for me is to measure what you value. Don't be tempted to just value what you can measure."
AR: "It might be useful to look at how much time your team is spending on proving what they've done and managing compliance. I'd be looking at ways to make that just happen so that when we do come under a compliance review or audit it just becomes a click-button exercise rather than having to spend staff hours preparing for that audit."
Takeaways
Start the conversation on dark operations. Move away from static checklists and start driving your thinking towards guiding processes. How do we help people look forward?


Zoom out and think about the five W's – who, what, where, when and why. Where is the value and what's getting in the way of it?


Focus on creating a continuous feedback loop. Don't let checklists create artificial barriers between strategy, execution and compliance. They don't exist in isolation. Compliance should happen as a result of good work.


Good work happens when we extract the secrets of what's happening around us every day and generate insights from that.