The pandemic has put care home procedures under the microscope.
At the height of the Covid outbreak, care homes had to rapidly adopt new safety measures. The consequences of even a small failure became potentially catastrophic.
At the same time, the effects of the pandemic – including sever staffing shortages and visiting restrictions – made it even more difficult for care home managers to meet both new and existing protocols.
And the storm is far from over. Care home staffing challenges that existed long before the pandemic have become more pressing than ever – with 74% of providers reporting an increase in staff exits since April 2021, according to a survey by the National Care Forum.
The pandemic has also widened the gap between leaders and frontline teams, with many managers forced to work from home.
How do managers know what's happening when they can't be there to see it?
Care home procedures are more important than ever – not only to provide staff with clear guidance and protect residents but to generate vital reassurance to important stakeholders including families and regulators.
This blog looks at three strategies to help care home managers instil confidence both inside and outside their properties, and how things could change in the future.
1. Supporting staff on care home procedures
2. Adapting care home procedures
3. Reporting on care home procedures
Care home procedures in the future
Supporting staff on care home procedures
Care homes employ a wide range of specialist staff – from carers and nurses to cooks, facilities teams, cleaners and more. Some are permanent and some are temporary staff. Each of these plays a part in ensuring residents' care and quality of life.
But there are inherent difficulties in delivering person-centred care to so many residents with individual needs, often within tight budgets, spanning teams and disciplines across multiple locations.
The problem with paperwork
Relying on manual and paper-based processes makes it difficult to coordinate this diverse and widespread workforce.
Paperwork is vulnerable to loss, damage and information gaps. Forms are usually presented as checklists which encourage a backwards-looking culture of 'has this been done / not done?' rather than providing proactive guidance. It's also harder to adapt paper-based processes to new requirements and changing circumstances.
Instead, managers should find ways to guide and support staff with clear instructions and information relevant to the task in front of them.
How digital assistants support care home procedures
Growing numbers of care homes are adopting digital assistants, delivered via a mobile device, which prompt, guide and log activity. Newer technology incorporate QR code scanning to ensure workers receive guidance that's relevant to their specific location. Room checks, for example, become far more efficient and issues – ranging from a leaking tap to an overheated radiator, broken chair or cold food – can be immediately reported to a relevant person.
One of the key advantages is that care home procedures can be rolled out at scale to all personnel to encourage a consistent approach. It also enables temporary staff or colleagues who are covering additional duties to quickly pick up what needs to be done, without the need for separate training.
Automated monitoring frees up staff time
There is also an increasing role for automated monitoring to take on some of the manual checking routines that take staff away from their most important care-giving duties. Automated monitoring of food storage temperatures, for example, strengthens food safety standards while relieving staff of a burdensome routine task. There's a similar argument for 24/7 monitoring of temperature-sensitive medicine storage. Monitoring of other equipment – including freezers, air conditioning and heating systems – will also free up staff time as smart building technologies expand into more and more care homes.
Adapting care home procedures
Change has been the only constant of the past few months. Care home managers have had to pivot and adapt rapidly to changing requirements, depending on infection rates, public health policy, regulatory guidelines and staff absences.
Conventional paperwork is resistant to change, whereas digital systems enable large amounts of customisation, allowing managers to adapt and update care home procedures quickly and effectively.
Another advantage of digital approaches is that they also feed information back to managers who need to know what's working and, perhaps even more importantly, what's not working. It's now possible to test new ways of working, analyse the results and adapt accordingly.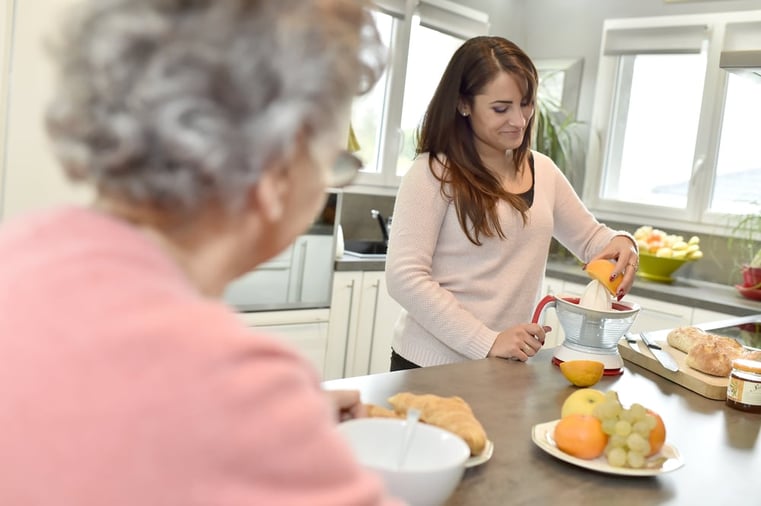 Predictive data strengthens care home procedures
The data that digital systems report back via dashboards give managers immediate visibility of weaknesses – before they escalate into major issues.
Training initiatives, intensive cleaning or increased maintenance can be directed where they are needed most.
This approach feeds a cycle of continuous improvement that helps care home managers stay one step ahead.
The benefits are being felt by one UK care home group which adopted a digital compliance tool. "Compliance is not an easy feat in a care environment," said the estate manager. "Facilities managers are constantly running at 100%. Checkit will ensure the right team are doing the right checks in the correct time. We can prove to an external source, say the CQC, that facilities managers were in that particular room performing the checks. This is priceless."
Reporting on care home procedures
In a difficult working environment, the demands of reporting place an additional burden on staff who are already stretched.
Yet reporting is vital - firstly to satisfy regulatory requirements and compliance standards. Failures can be met with heavy fines. Secondly, reporting strengthens the confidence of the other important stakeholder group - families - whose trust in your business is at the root of revenue growth.
Families of care home residents play an important role in researching the options and choosing the best care home for their relatives. They need confidence that their loved ones will receive the highest quality care, and that no aspect of their quality of life will be overlooked.
Families of residents are key stakeholders in the reputation of care homes, and their opinion can greatly impact future occupancy.
This is one area where the weaknesses of traditional reporting mechanisms are exposed. Any care home manager who has spent time trying to collate disparate documents or spreadsheets from numerous sources in readiness for an audit will understand the pitfalls of paperwork. Logging and gathering information swallows up significant amounts of time and adds to the strain that's already being felt.
Typical questions for care home managers
How often is this area cleaned?
How warm is the room?
How is food prepared, stored and served?
How quickly are problems with room facilities resolved?
All these elements contribute to a resident's quality of life, so it's understandable that both regulators and relatives want answers.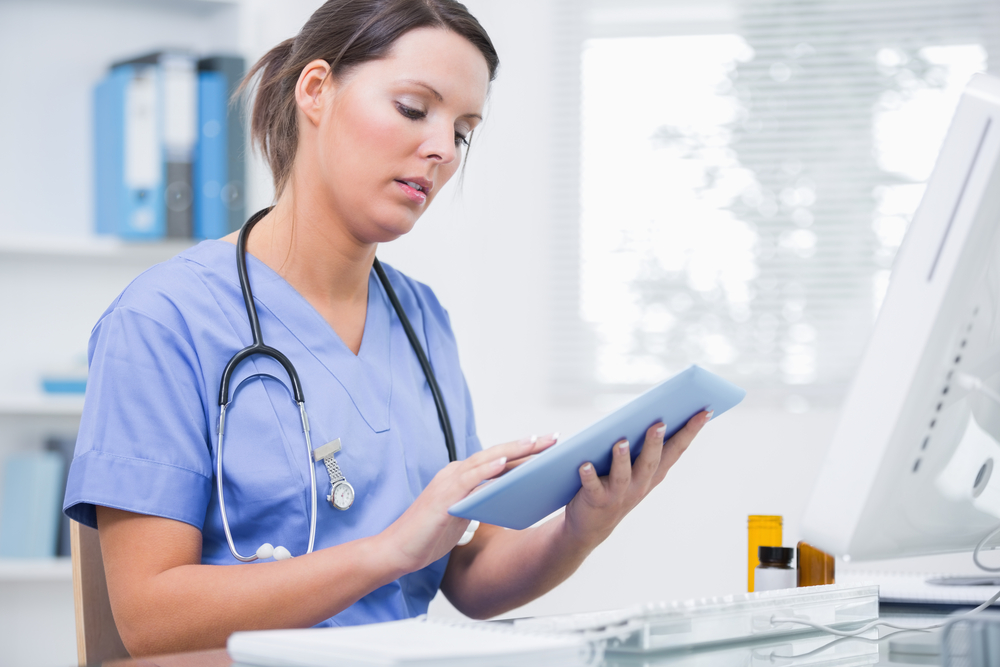 But how do care homes provide measurable, evidence-backed answers without putting more weight on the shoulders of workers?
Digital reporting enables staff to log the status of activity quickly and easily, in the time and place where the work is happening - which means no more staying late to complete the day's paperwork. Information is automatically stored in the cloud and available to managers via customisable daily, weekly or monthly reports to shed light on activity that may have previously been hidden. Managers can compare sites, set benchmarks and measure performance over time - providing data-driven insight long before any third-party inspection.
Smarter regulation and acceleration of improvement are both cited by the CQC as priorities for transformation.
The CQC has outlined how technology can help care homes excel in terms of its Key Lines of Enquiry, which require care provision to be:
Safe
Effective
Caring
Responsive to people's needs
Well-led
Prominent advisors have suggested that richer data will help the CQC to identify closed cultures and foster improvement.
Care home procedures in the future
The care home challenges that peaked during the pandemic have taken a toll on the sector. But the pandemic has also revealed the potential for positive change. The digitisation of care home procedures is a source of hope.
The case for digitisation is highlighted in a whitepaper by the British Geriatric Society: "The Covid pandemic has brought about advances in the way that digital technology is used in care homes and to support the delivery of healthcare in care homes. While the introduction of these technologies has not been without its challenges, digital technology has the potential to improve care for care home residents and help to bridge the gap between health and social care."
The BGS goes on to point out that further work is needed. "However, many care homes are not currently digitally enabled and need support, both financial and practical, to implement digital solutions for the benefit of their residents," says the report.