Our mission to change the way deskless work is done started in 2013 with a simple sensor. We had a vision for a world where there would be no need for paper or pens, spreadsheets or repurposed tech. We knew deskless workers, and their managers, deserved better than the digital poverty they faced.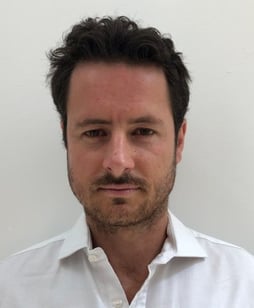 Over the past eight years we have become an industry-leading workflow management platform and Internet of Things sensor ecosystem that is processing more than 11bn data points annually.
We've made extraordinary progress on our mission. Every day we are empowering more organisations to drive faster, safer, and more efficient operations, no matter how far apart their teams may be. With more than 500 customers, spread across three continents, the Checkit platform has proven that there is a better way for billions of deskless workers.
We've demonstrated that deskless teams and their leaders don't have to be left in the dark by outdated reporting and communication methods. These 'dark operations' have prevented business leaders from harnessing the real-time insight they need to measure productivity, identify risks, drive efficiencies and seize growth opportunities.
Deskless workers never stand still. And neither do we. We must continue to adapt and evolve.
Checkit 2.0
Today, we are elevating our product suite to become the full-stack digitisation and automation solution for the deskless worker industry. We are developing an holistic end-to-end platform for intelligent operations, incorporating advanced analytics, smart buildings technology and the integration of third-party sensors to create a complete IoT ecosystem. Dark operations will become a relic of the past.
Checkit 2.0 will enable smarter people, smarter assets, and smarter buildings, giving organisations greater control over their operations than ever before. No other provider can offer such a comprehensive solution for intelligent operations.
This week I shared news with the Checkit team and now I'm writing here to share with you that we have attracted an additional £21m of inward investment in our latest funding round.
Significantly oversubscribed, this investment is a resounding vote of confidence in our team, our technology and, most importantly, our vision of the future. Not only did we secure additional funding from existing shareholders, but we also attracted several new blue-chip investors who share our vision for the deskless worker industry.
This funding allows us to move at a new pace. Our vision for the future of Checkit is to become the leader in intelligent operations. As we continue to eliminate dark operations, we will transform the working lives of billions of deskless workers, ending digital poverty and driving a new era of operational excellence.
To the Checkit team, their families, our customers, investors, and advisors:
Thank you.
Your belief, commitment, support, and willingness to push us is what drives transformation. I can't wait to see what we can do together in 2022.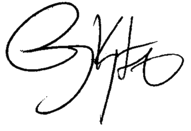 -Kit