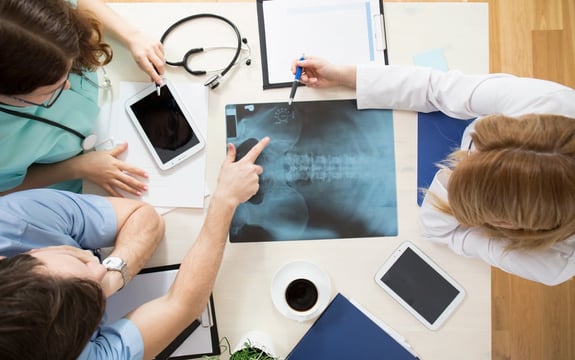 How Priory Medical Group uses Checkit to monitor best practice and maintain high quality care
Overview
Priory Medical Group is one of the largest GP groups in the UK with nine sites spread across the city of York. Originally founded in 1946, it now has over 200 employees, providing a broad range of NHS and private clinical services to 58,000 patients.
The group expanded from six to nine surgeries following a merger in 2012, giving it advantages in terms of buying power and shared resources. However, individual sites had different approaches to essential operating procedures ranging from patient requests to medical equipment checks.
The Checkit platform was deployed to coordinate and monitor essential processes across multiple sites. By replacing manual paperwork with digital checklists, the group is able to maintain consistent standards of compliance, cleanliness, quality and safety.
The challenge
Delivering consistent standards
The group's aim was to bring greater consistency to routine processes across all surgeries and strengthen compliance by standardising best practice. But this was difficult to achieve with the various worksheets and documents being used across locations.
The management team was restricted in its ability to get overall insight, apply best practice and compile reports on the fulfilment of key obligations. One of the imperatives was to ensure any process failures or equipment faults could be quickly recognised and rectified.
Previous reliance on manual checks left the group vulnerable to uncertainty, particularly during evenings and weekends.
For surgeries with fridges containing temperature-sensitive vaccines, vigilance is always vital.
At the same time, managers wanted to provide more consistent guidance to employees. For example, each surgery had its own documents for daily checks of essential equipment including defibrillators and oxygen supplies, with differing degrees of clarity.
Priory Medical Group's Quality Assurance Lead, Joanne Robinson said: "With so many different ways of doing things, it became confusing for any members of staff moving between sites. Our aim was to bring all of this together and make it easy for staff, regardless of where they are working, by moving towards more standardised practices."
"Reassurance is the biggest benefit. We know checks have been completed accurately to the required standards and within the necessary timeframe."
Joanne Robinson
Quality assurance lead at priory medical group
The Solution
Guided workflows to capture insight
The group identified Checkit's intelligent operations platform as a way to address their challenges. By transforming separate paper-based procedures into a standard set of digital processes, consistency, control and reporting could all be improved.
Working with the Checkit team, Priory Medical Group developed a series of digital workflows for a range of daily procedures. These were configured in a mobile app and accessed on smartphones. A number of the checks harness the QR code scanning capability of the Checkit system. This automatically identifies and logs the location or piece of equipment associated with
a particular check and provides specific guidance on what to do.
Following a 60-day pilot at the largest site, the solution was rapidly rolled out to the other eight.
"The ability to use QR codes to verify tasks, locations and equipment is a feature we love," said Joanne. "Effectively, it confirms where a user is and what they need to check. For a clinician, it's vital to have that knowledge."
Wireless monitoring of critical assets was another important facet of Checkit's overall solution. Checkit's automated monitoring enables fridge temperatures at every site to be tracked 24/7 via a network of 20 individual sensors. This ensures critical inventory is stored appropriately to strengthen compliance, guarantee safety and reduce the risk of waste.
Checkit prompts, guides and logs standard procedures at Priory Medical Group:
| | |
| --- | --- |
| Defribrillator check | Fire alarm test |
| Oxygen check | Weekly room checks |
| Allocation of GP tasks | Charging of back-up mobile |
| Retrieve clinical waste | End-of-week tasks |
| Health and safety checklist | Home visits schedule and allocation |
| Patients screened for Covid-19 | Print prescriptions (check previous day) |
| Hospice visit requests | Opening checks |
| Check medical line | Stock levels and waste bins |
| End-of-day checks | Stationery order |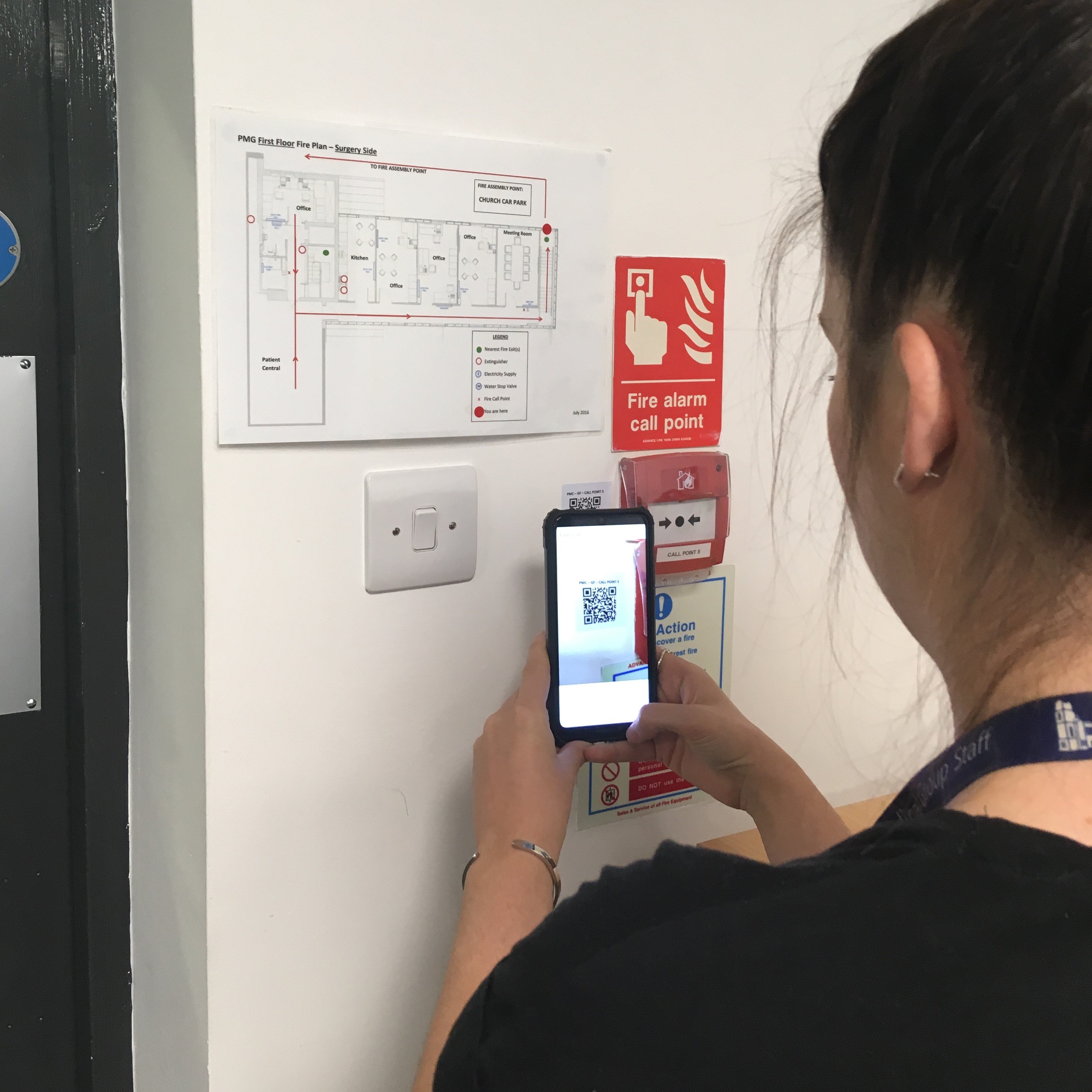 The Outcome
Continuously improving safety, quality and compliance
Checkit's real-time solution means issues are picked up and actioned immediately. Accountability has improved and reporting is more consistent.
With the intelligent operations platform,
the group is also more efficient in its preparations for inspections by the Care Quality Commission (CQC). Managers perform regular mock inspections that replicate the real procedure to pinpoint areas of concern. The process covers key areas including checks that stock and curtains are within expiry dates, premises are safe and rooms are in good condition. Checkit's system provides proof points on all checks.
Feedback from employees suggests they are benefiting from better guidance. "We recently had a new starter who was able to perform checks with very little assistance because Checkit tells them exactly what to look for," said Joanne. "Getting employees engaged with this new way of working is so important and we've found the workflow management tool easy to use following the initial training. It's very straightforward."
Moving forward, the management team plans
to harvest further operational insight from the Checkit system by establishing key performance indicators (KPIs) and comparing the progress of different sites. "With multiple sites, having that visibility across the group is really valuable," said Jo.
Martin Eades, Managing Partner at Priory Medical Group, added: "As one of the UK's largest GP groups, we are always keen to embrace innovation where it helps us in our core commitment to maintaining the highest standards of care and attention at all times. Checkit's platform gives us the tools to guide and monitor best practice, not just at one surgery but consistently across all of our sites."
In addition, Checkit supplied 18 temperature probes, which are used to check the temperature of running water as part of the group's Legionella prevention policy.
With Checkit, healthcare providers can connect people and processes for seamless collaboration, efficient workflows, real-time performance metrics and long-term insights that help continuously improve performance.
"Checkit gives us the tools to guide and monitor best practice, not just at one surgery but consistently across all of our sites."
Martin Eades
Managing partner at priory medical group
Speak to one of our intelligent operations experts
Interested in how an intelligent operations platform like Checkit can improve your operational efficiency?
Request a demo with one of our experts to see Checkit in action and find out how it could help your team.