Healthcare services depend on a huge range of professionals, some of whom are one step away from the public eye but no less important in their contribution to patient outcomes.
Our blog series shines a light on the hidden heroes of healthcare to understand their work, the challenges they face and the sense of purpose that keeps them contributing to the best possible patient outcomes.
At Checkit, our goal is to empower these professionals and their teams with digital tools to reduce their manual burden, support them in conducting routine activities and provide greater visibility at all levels to drive better ways of working.
John Pitchers, Chair of the Association of Anatomical Pathology Technology (AAPT) and full-time Mortuary and Coroner Support Manager at Bristol City Council
As well as being Chair of the AAPT, John Pitchers serves as a full-time Mortuary and Coroner Support Manager for a local authority in England. He has been an Anatomical Pathology Technologist for almost 20 years and is currently studying for an MSc in Public Health,
Key responsibilities
As Chair of AAPT, provide strategic direction to the organisation, leading on external engagement and liaison.
Working with stakeholders and partners such as the Human Tissue Authority, Science Council, Royal College of Pathologists and Institute of Biomedical Science, as well as lobbying and liaison with Government.
As Mortuary and Coroner Support Manager, combining APT practice with managerial responsibility for the two services.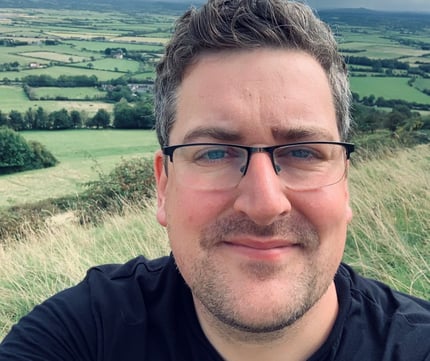 What's involved in a typical day?
There's no such thing as a typical day – or a typical night, since Anatomical Pathology Technologists are usually on-call 24/7. APTs are based at either NHS hospital mortuaries or local authority public mortuaries. They have a wide range of responsibilities, providing all aspects of mortuary and autopsy services. On any given day, an APT's tasks could include organising the workload of the department; providing technical support during autopsy; preparing deceased patients for viewing or formal identification by their loved ones and supporting bereaved people through their visit; retaining biological specimens; teaching and training; audits and other quality management activity; and many other technical and administrative duties.
APTs can also be required to drop everything and respond to emergencies such as mass fatality events and scenarios involving excess deaths, as well as unexpected forensic cases and deaths relating to hazardous substances. Support can be provided locally, nationally or internationally. I'm proud of colleagues that have responded to events such as the London and Manchester bombings, the Grenfell Tower fire, the conflict in the Balkans and the Salisbury chemical poisonings.
Working in healthcare can be challenging. What drives you?
The world of healthcare can be a challenge, especially in the context of the financial pressures faced by much of the public sector. But it also offers an enormous range of services, roles and opportunities, which is why I do it. Where else would you find a role that encompasses caring for people at the worst time of their lives, thorny management and leadership issues, scientific and technical challenges and the opportunity for teaching and mentoring? The NHS and local authority healthcare services are an amazing national resource that should be cherished and protected, and I can't see myself doing anything in the future that isn't healthcare-related.
Technology is playing an increasingly important role in the administration of mortuary servicesJohn Pitchers
Chair of the Association of Anatomical Pathology Technology
Is there enough awareness of your profession?
The profession is definitely increasing in visibility. APTs have been heavily involved in the response to the Covid-19 pandemic, which has massively increased the pressure on those colleagues working in areas of high incidence. There has also been a lot of effort by APTs and their allies in pathology and biomedical science to promote the work of APTs. Despite this good work, there's still more to be done to ensure the public and other professionals have a rounded view of what we do. Public discussions of death and professions associated with it are very important and healthy, but must be handled in a dignified and respectful way, which can sometimes be a challenge in the battle for 'air time'. A great example of positive engagement is the 'Death Café' initiative.
What are your biggest challenges?
There are unfortunately pockets of the healthcare and wider Government establishment that still see us and the work we do as less important than other scientific and healthcare disciplines, or simply don't understand what we do.
Poor recognition can mean a tendency to avoid renovation and modernisation of mortuary facilities. This has often led to insufficient amounts of key infrastructure, such as refrigerated and frozen body storage facilities. The situation has improved in recent years, thanks in no small part to the introduction of a very effective regulator (the Human Tissue Authority) and to the efforts of APTs in highlighting issues, but there is more work to be done.
It shocks everyone I speak to that APTs are not statutorily required to be registered as other healthcare professions are. It is undoubtedly a failure of policy and, given the highly sensitive nature of our role, one that we believe presents a gap in public protection. Voluntary registration for APTs was only ever intended to be a stepping-stone to statutory regulation, and we remain fully committed to making the transition. As with regulated professions, serious issues are thankfully rare. But we strongly believe that patient safety within healthcare can, and should, extend to deceased patients.
Welfare provision for APTs is incredibly inconsistent across the UK. APTs deal with highly emotive and potentially very distressing situations – we see things that many people will never come close to experiencing. As with many healthcare professions, conversations are starting to be had and data is starting to emerge regarding the toll exposure to trauma can have on staff mental health, up to and including severe PTSD and even suicide in extreme cases. It is vital that support is standardised to prevent such harms arising.
How does technology support your work?
Technology is playing an increasingly important role in the administration of mortuary services, facilitating the effective and accurate determination of the cause of death, and maintaining patient safety. Examples include the introduction of digital case management systems – banishing the old, leather-bound ledger to history and allowing an audit trail of deceased patients, tissue samples retrieved from them and their personal effects to be maintained, capacity to be managed and management reports to be produced at the press of a button
Another example is the introduction of CT and MRI as an adjunct to, and in certain cases a replacement for, traditional, invasive autopsy. The extent to which imaging can assist with the determination of the cause of death is a contested concept, but it is certain to feature heavily in future autopsy practice.
Thirdly, temperature monitoring systems, such as those provided by Checkit and other companies, are essential in maintaining the safety and dignity of the deceased. APT staff need to know quickly, day or night, if the temperature within their refrigerated and frozen body storage facilities exceeds set parameters. With systems such as these, the temperature is monitored minute-by-minute, 24 hours a day and 365 days a year, with phone, SMS and email alerts being sent in the event of an anomaly. It is vital to prevent unnecessary trips into the mortuary at 3am.
APTs may be a hidden part of the healthcare system, but they care greatly about what they do.

John Pitchers

Chair of the Association of Anatomical Pathology Technology
What's your proudest achievement?
I was already proud to be part of this profession, so I am very proud to be leading the professional body representing it and to be building and increasing our voice. It really brings it home to me how far we have established the AAPT when we are approached to give evidence to parliamentary committees or contribute to national guidance, as we have during the pandemic.
The AAPT was also approached to assist with the set-up of the mortuary facility within the NHS Nightingale Hospital at London's ExCel Centre, and I was very proud to have provided technical advice and assistance to this project.
Personally, I am extremely proud to have been able to care for the thousands of deceased patients and their loved-ones over the years. It's truly a both a privilege and a responsibility that I, and all APTs, take very seriously.
What's your message to the public?
To be an APT, you need to have highly-developed technical and communication skills, and to possess empathy, emotional intelligence and kindness. You need to be adaptable and accurate.
APTs may be a hidden part of the healthcare system, but they care greatly about what they do. Our mantra is always 'care for people as if they were a member of your own family'. If we can reassure people that when they lose someone they love they will be treated with care and respect, we will have succeeded.